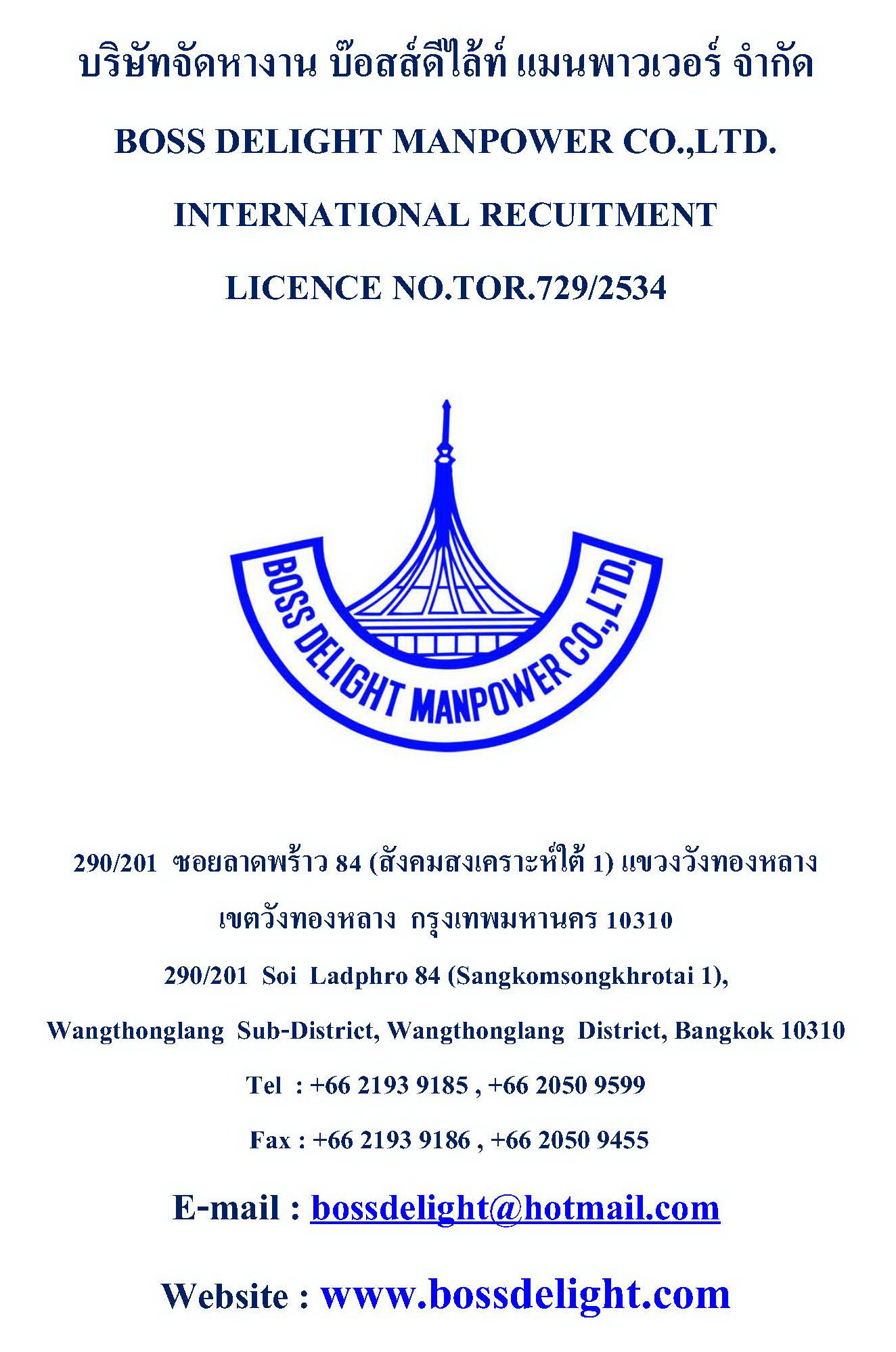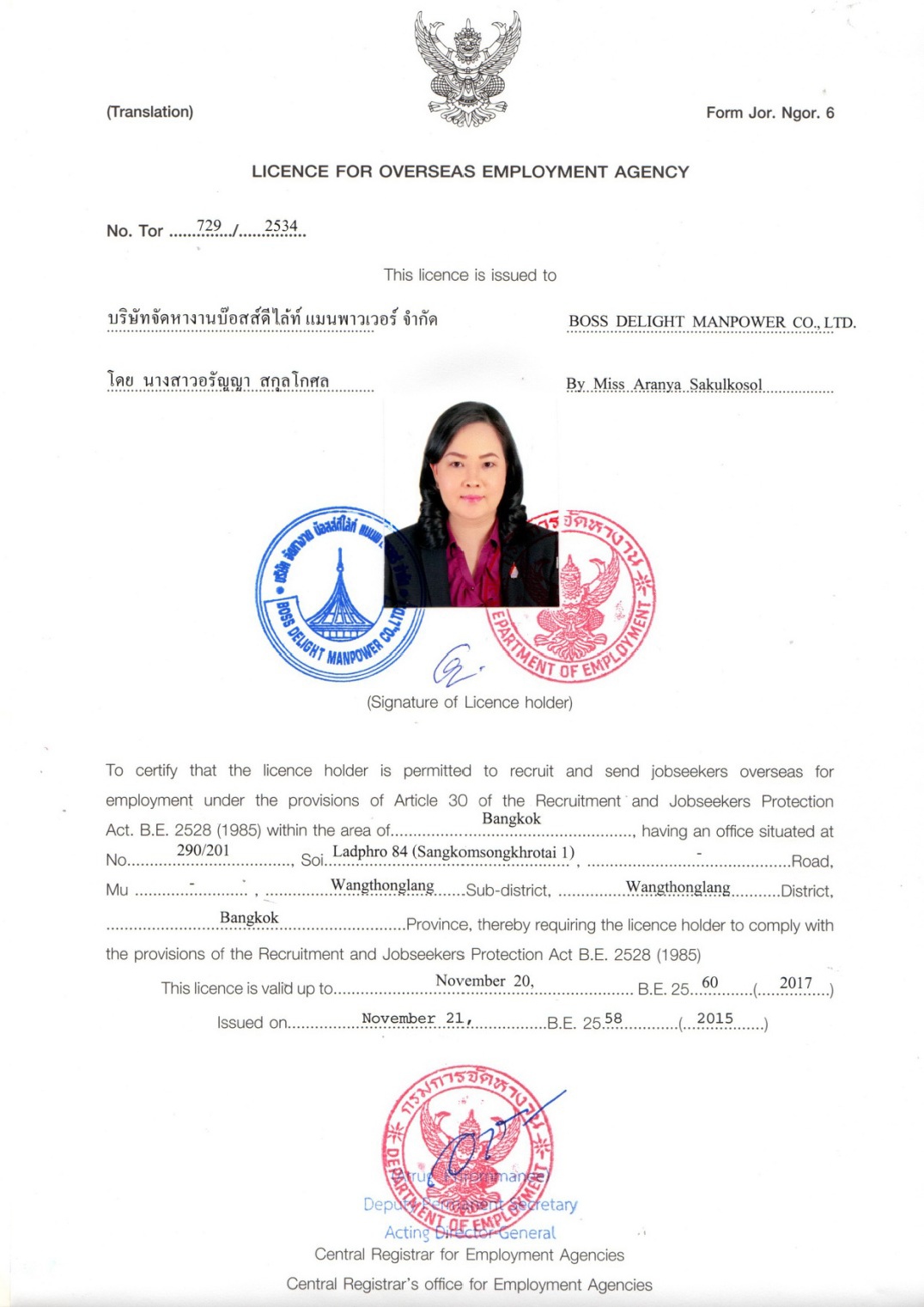 INTRODUCTION

BOSS DELIGHT MANPOWER CO.,LTD. is registered under Commercial
Registration No. 0105534049323 issued on May 29, 1991, and had a  valid
Labour License No. Tor. 729/2534 issued by the Department of Employment,
Ministry of  Labour, Bangkok, Thailand, with its registered office located at
290/201, Soi. Ladphro 84 (Sangkomsongkhrotai 1) , Wangthonglang Sub-district,
Wangthonglang District, Bangkok Province 10310, Thailand.
With more than 25 years of experience in supplying job-seekers for
oversea  Employment, the number of workers placed abroad by BOSS
DELIGHT MANPOWER CO.,LTD.  Since  1991 to 2015 are 12,500  persons.
Our workers not only participate in manufacturing industry, construction
industry both regular and heavy construction and also in services industry,
hotel and care taker.
Thai labours are  acknowledged as hard working, honest, patient, high
discipline and skilled workers. Thais who like to work aboard most come
from North East region 19 Provinces and North region 16 provinces. Top
8 provinces which export Thais workers are Udon Thani, Khon Kaen,
Nakhon Ratchasima, Chaiyaphum, Nakhon Phanom, Ubon Ratchathani,
Sakonnakhon and Lampang.
Our Managing Director Ms. Aranya Sakulkosol has set our goal to serve
with enthusiasm and sincerity, bring our performance to the best with
developed managing system by experienced team work for  highest
satisfaction of our clients.
MANAGING DIRECTOR OF BOSS DELIGHT MANPOWER CO.,LTD.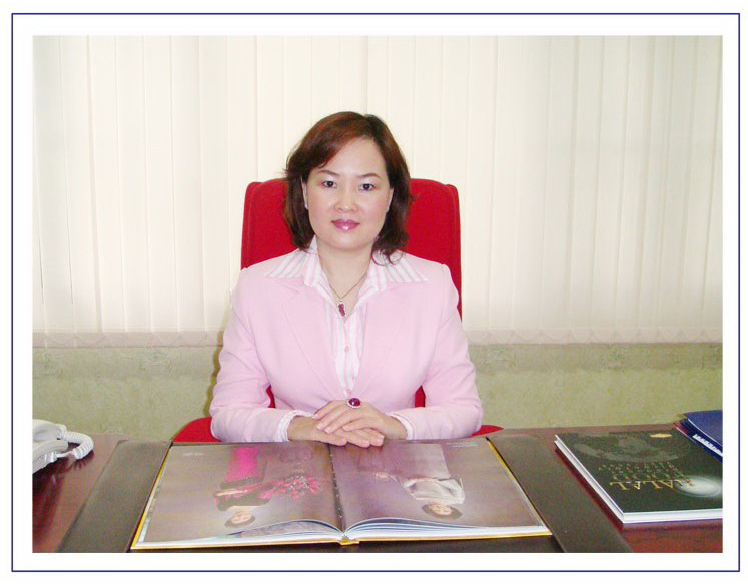 Miss Aranya Sakulkosol